BFW 15
Flexible wrapping machine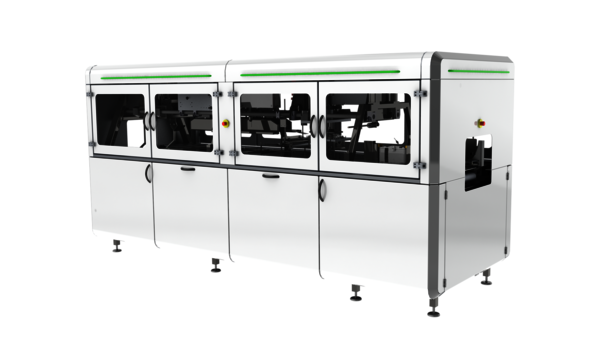 Description
The extreme format flexibility due to integration of latest servo technology makes this machine completely unique on the market.
Blocks and plates of fats can be produced on only one machine.

The machine is equipped with the latest touch screen technology and a touch screen optimized control system.
This allows an easy and intuitive operation of all recipes and production parameters.
range of application
Fully automatic packaging machine for butter, margarine and other edible fats, as well as other comparable products of various sizes for further industrial processing. Versatility in application in spite of little required space characterizes the system type BFW 15.
It is suited for user who wish for variable formats in packaging blocks or plates of edible fats, yet lack available space.
This machine is optimized in design and function to meet the highest standards of packaging, flexibility and reliability.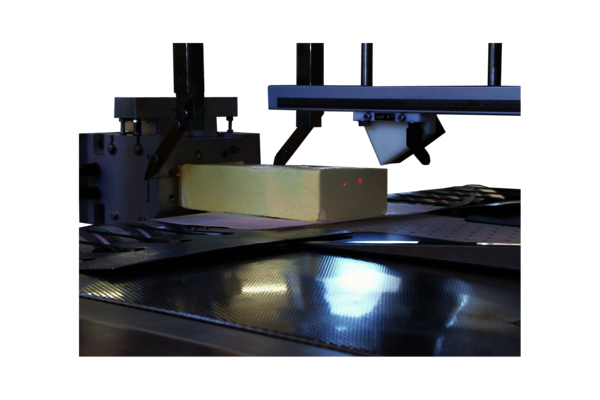 Function
The infeed of the product is realized in a hygienically closed system directly from one of our resting tubes in a continuous flow.
The process velocity is synchronized with the flow of product automatically.
Wrapping material is automatically fed from the paper reel and cut true to dimension.
Highly weight accurate cutting of the product in the flow by our "flying cutter", controlled by a laser measuring system.
In the further passage through the machine the wrapper is then folded around the product.
Technical features
range of size:

blocks 2kg to 15kg
plates 1kg to 5 kg

maximum performance:

8 t/hour (on 15 kg blocks)

packaging material:

min. 50 g/m²

energy consumption:

15 kW in total

weight of machine:

2,8 t

handling:

line supervision (1 person)
Advantages
clear advantages ...
blocks, bars and plates on one machine
intuitive operation via colour touch screen
excellent accessibility to all areas
hygienically encapsulated packaging areas
worldwide remote assistance via internet
well established technical concept - Made in Germany
ACCESSORIES
… and everything that goes with it
resting tubes in various formats
resting tube heating system
sieve and hole discs
check weigher
metal detector
best combinable with ...
As a convincing service partner we provide you with thorough advice and service before and during the order processing and of course beyond this, with a reliable after sales service.
Design, mode of operation and handling of our machines are always state of the art in technology.
All given specifications are basic values and subject to change without prior notice.